Be sure to use discount code: MATT15 to save 15% off your entire order!
Let's face it, cleaning/maintaining our gym equipment can sometimes be a chore, ESPECIALLY when it pertains to barbell maintenance. Well, it doesn't have to be thanks to the Barbell Rescue brush!
I recently decided to try this neat little brush out on the absolute dirtiest bar that I own and I'm happy to report that it truly did an AMAZING job! (check out the before and after pics above) Continue reading to find out more….
The Barbell Rescue brush arrived in a small cardboard tube featuring heavy branding which makes for an overall nice first impression. I assume the tube is meant for continued storage of your brush when not in use (at least that's what I'll be doing with mine), because it's plenty sturdy enough to keep around the gym for that specific purpose.)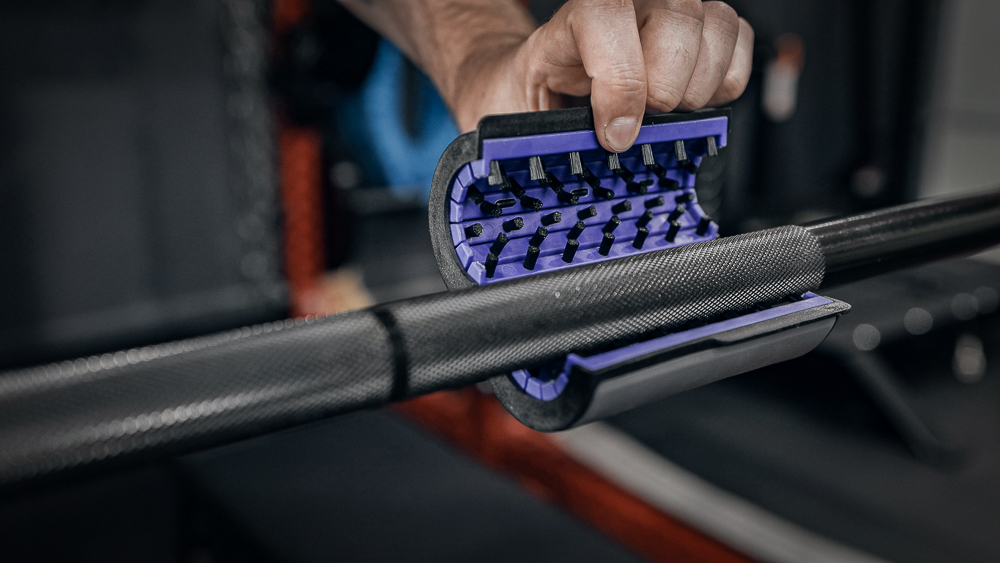 How is the Barbell Rescue constructed?
The brush itself basically consists of a spring loaded hinged shell which houses two inserts each featuring 46 clusters of firm bristles, making for a grand total of 92 clusters of bristles cleaning your barbell at the exact same time!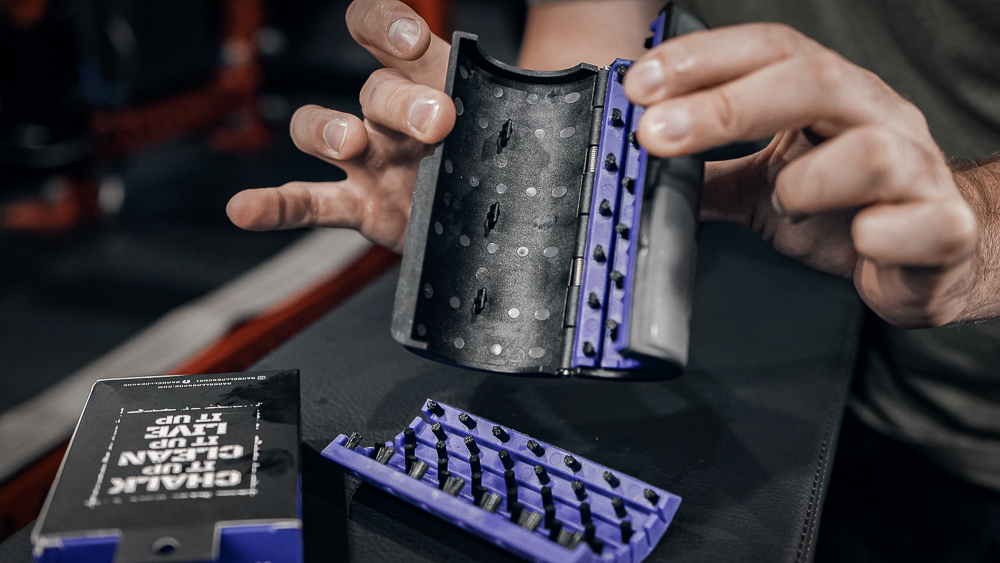 As mentioned, the brush contains the two inserts which are removable for easy cleaning if/when needed. Barbell Rescue also sells replacement inserts for when the bristles wear down (which largely depends on how often you actually use the brush or how aggressively knurled the bars being cleaned are.)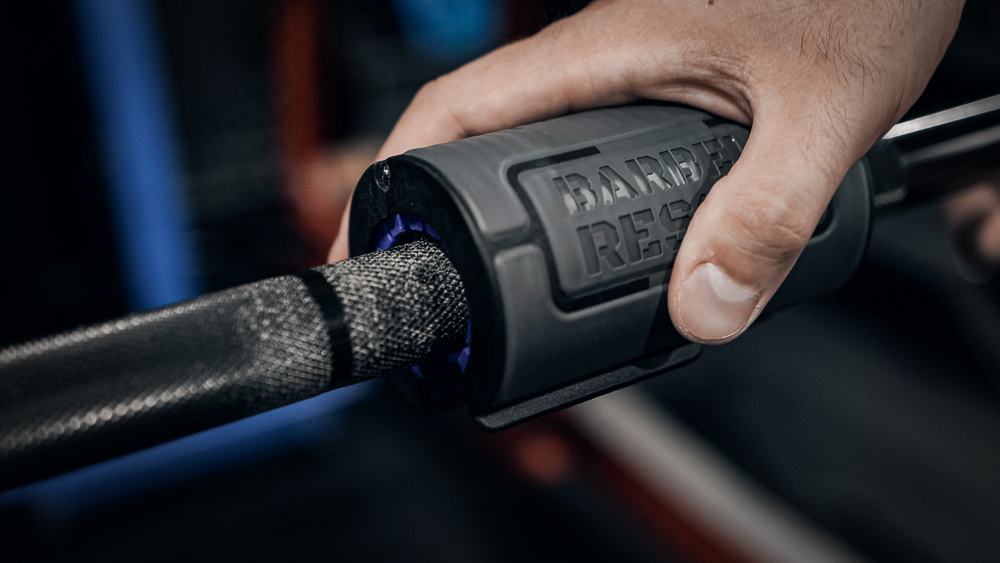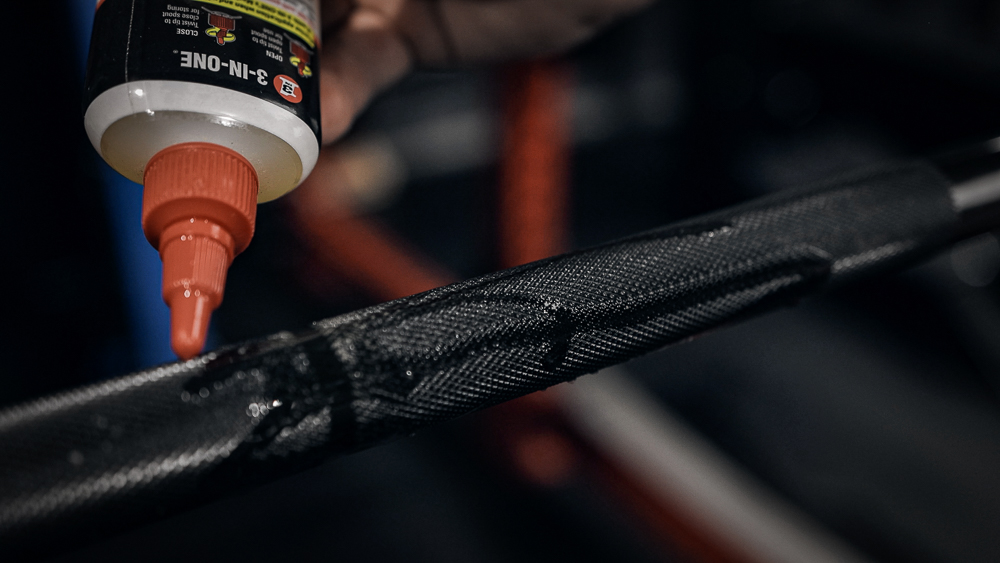 As far as the cleaning process, It's pretty self explanatory. I started off doing a dry brushing which knocked most of the nastiness off and then followed it up with wet brushing using 3 in 1 oil. Not only does the oil penetrate and loosen up the remainder of the gunk, it also serves as a preventative barrier against potential rust.
Once I finished brushing, I hit my bar up with a towel to remove any left over residue and excess oil.
All in all, I'm completely satisfied with the Barbell Rescue brush and can easily recommend it to anyone in the market simply looking for a better way to clean a barbell. It's constructed of quality materials, It appears quite durable/I feel like it'll last a long time, and most importantly, it does exactly what it sets out to do, which is to clean or "rescue" barbells.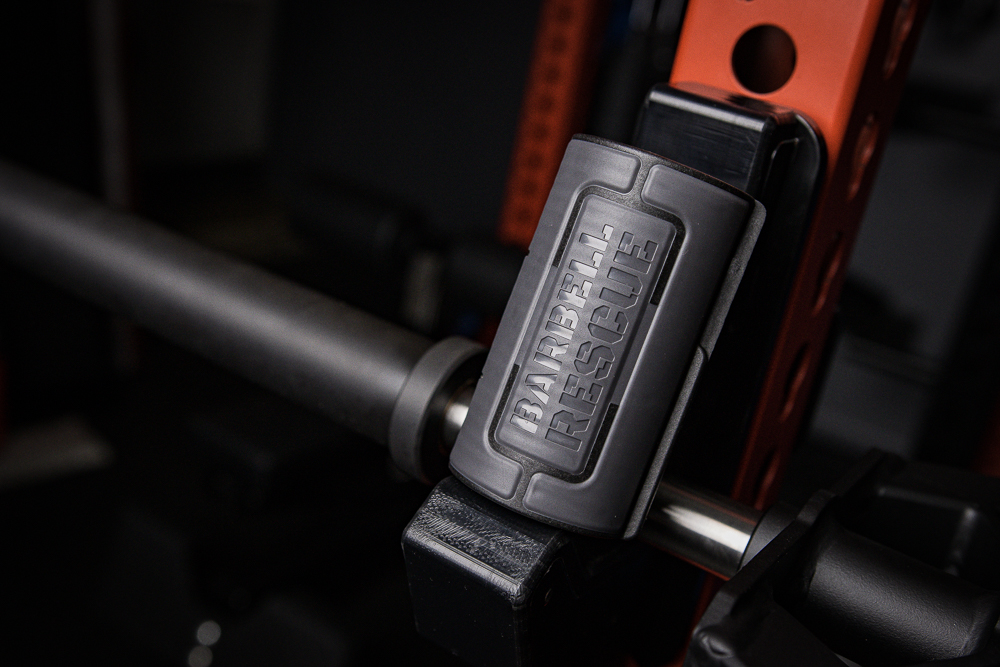 Hopefully you found this review helpful/informative. Be sure to check out my Barbell Rescue review on YouTube to see it in action!
Remember to use code MATT15 to save 15% off your entire order!